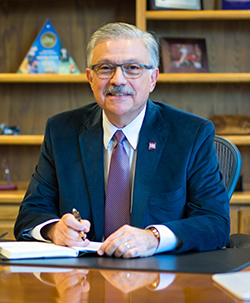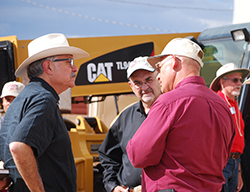 ---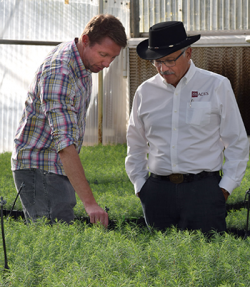 @DeanFlores16
The work of our college, academics, research and Extension, takes place at various locations, however we strive to see ourselves as one. With that in mind, we are looking at how we can work smarter with the resources we have so we can continue to make a positive impact in the economic and community development of New Mexico. Please share with me your ideas and concerns.
A little about myself: On August 1, 2016, I became the ACES Dean and Chief Administrative Officer. Before that time, I was a Professor, Head of Food Science and Technology Department, and Director of The Food Processing Center at the University of Nebraska-Lincoln. I also had an extensive career in teaching, research and Extension programs at Kansas State University and Iowa State University as well as years of federal agency experience. Originally from Costa Rica, I've spent most of my career in food science and technology, agricultural engineering, and grain science.
I have a Ph.D. in grain science from Kansas State University and a master degree in agricultural engineering from Iowa State University. As the first person in my family to attend college, I am dedicated to constantly expanding opportunities for our students.
I encourage you to contact me at:
Rolando A. Flores | Dean & Chief Administrative Officer
College of Agricultural, Consumer & Environmental Sciences
NMSU | Box 30003, MSC 3AG
Las Cruces, NM, 88003-8003
Phone: 575-646-3748 | Fax: 575-646-5975
Email: acesdean@nmsu.edu
Dean Rolando A. Flores revives the tradition of having coffee with students